Amazon in danger: rainforest deforestation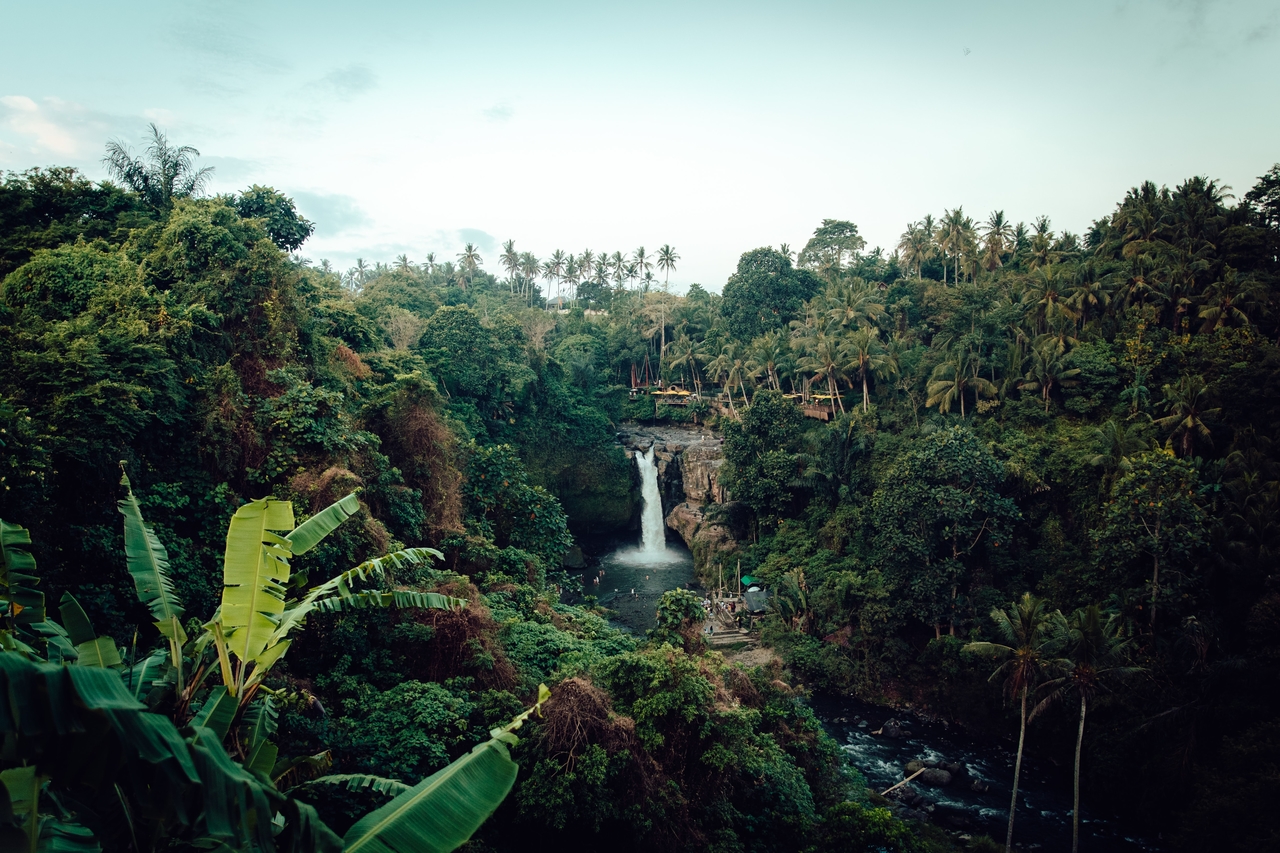 The world's biggest rainforest and river basin on the planet is facing multiple threats that need intervention to prevent ecological disaster. According to World Wide Fund for Nature online article called "Amazon Deforestation", 'the region is believed to be home to 10%-1 in 10-known species on Earth'. It also adds that if the current trend of deforestation continues, more than a quarter of the biome will be without forests by 2030.
Interactive map presented in the online article shows: the total deforestation area in hectares, factors that led to the Amazon rainforest being destroyed and the expected trend. Those areas expand across the Ecuador, Peru, Bolivia and with the most noticeable changes measured in Brazil, which is responsible for half of the deforestation in the Amazon. The main causes there for deforestation are for example road infrastructure development, farming or spontaneous colonisation.
Some trends are going up- in Ecuador, where the determining drivers are agriculture, cattle production and oil plantations- or being stable- in Columbia, where the determining drivers are crop and soy production. The map shows that more roads are in Bolivia and Peru, where the deforestation rate increases. For example in a rural province Chapare in central Bolivia, there is a road infrastructure highway 7 and in Santa Cruz de la Sierra- projections of new roads and developments. Other factors may also be about historical settlements,  petroleum exploration or informal mining and charcoal production. The Wikipedia source says:
"The first two highways successfully opened up the rainforest and led to increased settlement and deforestation. The mean annual deforestation rate from 2000 to 2005 (22,392 km2 per year) was 18% higher than in the previous five years (19,018 km2 per year). Although deforestation declined significantly in the Brazilian Amazon between 2004 and 2014, there has been an increase to the present day."
The discovery of fossil fuel reservoirs also increased oil drilling activity in the Amazon rainforest and opening the roads needed for their operations is another factor that contributed to deforestation in the region. Fires in 2019 that occurred in Brazil, had a significant impact on destruction of the forest and comparing to 2018- deforestation in that region increased to more than 88% in June 2019. In the 2019 Amazon rainforest wildfires article on Wikipedia, it says that the area of 9,060km2 has been burned, which was caused by farming method to deforest land for agriculture purposes, but also as an effect of global warming- the dry season lasted longer due to climate change and the temperatures went above the average. National Institute for Space Research was focused on measuring those increasing rates using satellite monitoring systems and in August the dark shadows on satellite imaginery appeared showing how smoke from the fires is spreading from the Amazon. They also reported 80,000 fires in Brazil-half of them took place in Amazon- which is 80% increase in comparison to the number of fires that were recorded in 2018 during the same period. Wikipedia source says:
"Similar year-to-year increases in fires were subsequently reported in Bolivia, Paraguay and Peru, with the 2019 fire counts within each nation of over 19,000, 11,000 and 6,700, respectively, as of August 29, 2019.
It is estimated that over 906 thousand hectares of forest within the Amazon biome has been lost to fires in 2019."
Article from 28 August on The Verge website says: "There is no doubt that this rise in fire activity is associated with a sharp rise in deforestation" and that large fires aren't a natural phenomenon even during dry season. Deforestation has been a major concern for decades, causing impact on the biodiversity of the Amazon and environmental concern- excess carbon dioxide and carbon monoxide in the fire emissions. The rainforest covers 5,500,000 km2 of territory and stores between 90-140 billion metric tons of carbon- it plays a significant role in slowing down the effects of climate change.
Current situation with coronavirus and the forest was described in the BBC article from 21st May 2020 by Camilla Costa saying that: " Since coronavirus spread to Brazil, in March, Amazonas has been the state to register Brazil's highest infection rates – it also has one of the most underfunded health systems in the country." It also adds that:
"Even before this year's spike in deforestation, the rate across the nine Amazon countries had continued to rise. Brazil and Bolivia were among the top five countries for loss of primary forest in 2018 and both saw a dramatic increase in wildfires last year.
The importance of Amazon has been described in Wikipedia source that explains:
"From a global climate perspective, the Amazon has been the world's largest carbon dioxide sink and estimated to capture up to 25% of global carbon dioxide generation into plants and other biomass. Without this sink, atmospheric carbon dioxide concentrations would increase and contribute towards higher global temperatures, thus making the viability of the Amazon a global concern."
By Julita Waleskiewicz